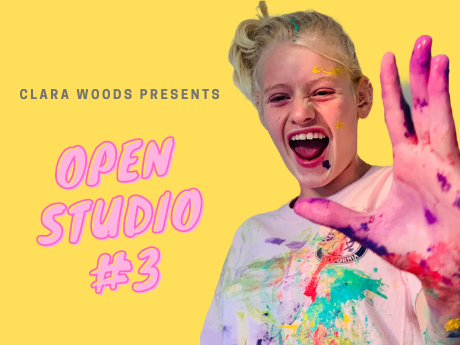 Who is Clara Woods?
Clara is a painter, an artist, and a model. She had a prenatal stroke and can't write, read or speak but understands three languages. Clara is 15 years old.
Are you ready to discover Clara's world?
Come and visit Clara's studio, to understand more about her art and her life.
You will be able to have a chat with Clara and her family, watch Clara during her creative process, and purchase one of her artworks!
Saturday 11-06
From 8am to 6pm
Rainbow Studio
20081 Cove Circle
92646 - Huntington Beach (CA)
You don't need to make any reservation, just walk in. If you need info you can call or text to Carlo (949) 293-6328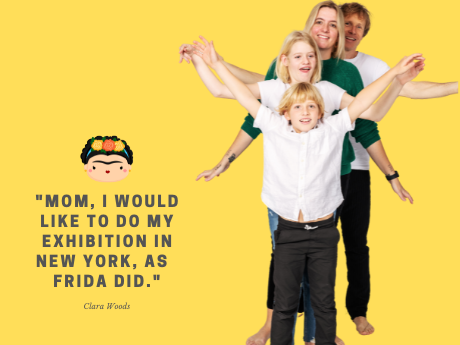 Why?
It all started in 2006 when Clara was born.
To make a long, short story, we found out that Clara had had a prenatal stroke and, consequently, terrible brain damage. In the beginning, doctors said that Clara would not have an easy everyday life.
"Madam, your daughter cannot organize her brain. Your life will be tough. She will not be able to walk, run, talk, imitate. in short, Clara will be like a vegetable."
After the initial shock, we decided to give Clara the best life possible.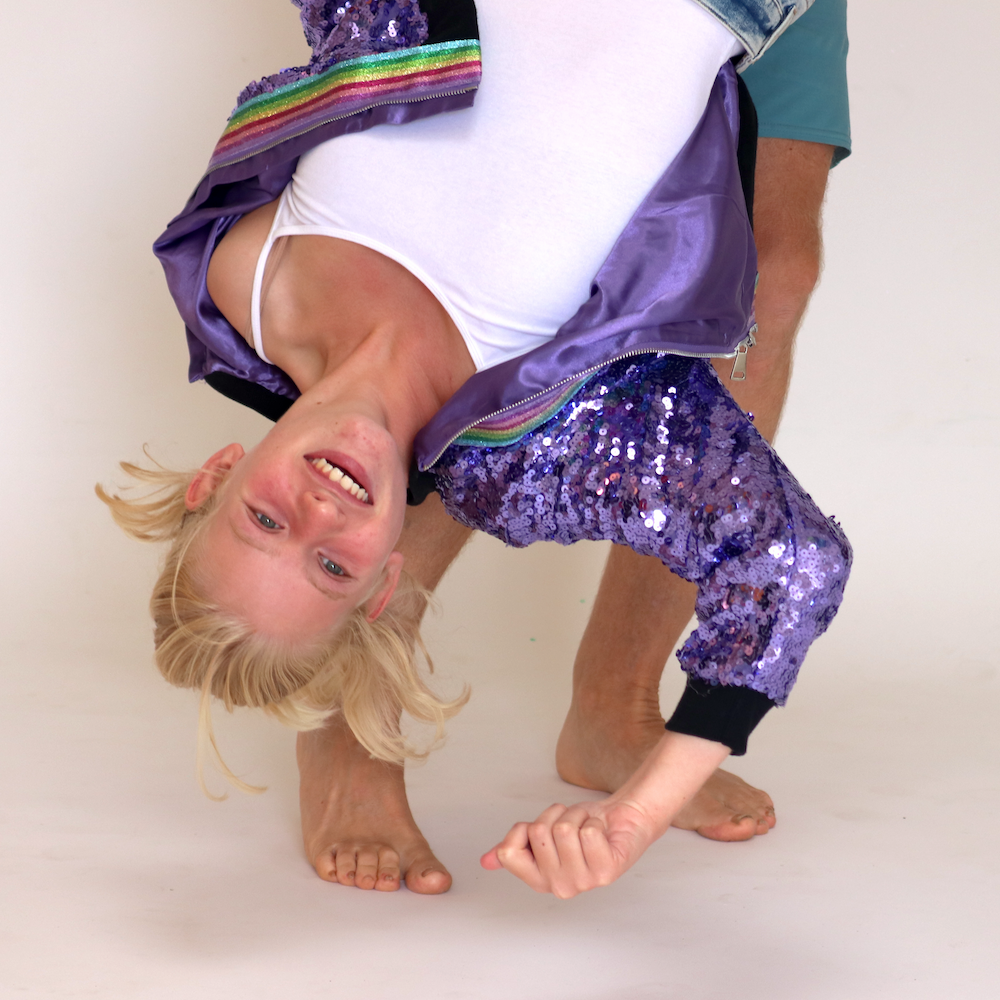 In 2016 Clara returned to attend painting classes, but she destroyed her early works. Slowly, slowly she begins to express herself with colors, shapes, and a beauty that touches the soul.
In November 2017, I gave Clara a book by Frida Kahlo; it was love at first sight. Clara identified with Frida's art and life. One evening, sitting on the sofa, Clara opened the book on the page where Frida was in New York in her exhibition and said to me: "Mom, I would like to do my show in New York, as did Frida."
That evening Clara challenged me, and in March 2018, she had her first exhibition in Florence, Italy. Since then, Clara has had more than 25 exhibitions in Italy, London, Japan, and Miami. Clara sold more than 600 paintings worldwide and became a model!
As a family in 2019, we made one of the most difficult decisions of our lives: to sell our company in its best year to follow our heart and develop Clara's brand. I also decided to fulfill an old dream of living in California. Thanks to Clara, that she got the visa as an extraordinary artist.
Today Clara and I are partners in this adventure, and we count on the 360-degree help of Carlo, Clara's dad, and my husband. He has proved to be a great facilitator of Clara's artistic work and knows how to motivate her to go beyond every limit. And we are in love with Davi, Clara's brother, for always being present and available, ready to help us in everything, but what he loves to do is be the sales manager during the events!
Clara woods Collection talks about diversity, inclusion, and equality. Her art also speaks of the hope of chasing a dream and the beauty of risking everything to pursue something unconventional. It speaks of love and resilience.
Welcome to our world!
Subscribe to our newsletter
Subscribe and take part in Clara's journey to a more inclusive world!