🎉 You can't miss it!
Joy, happiness, confidence, determination, freedom is just one of the feelings that Clara's artworks will bring to you!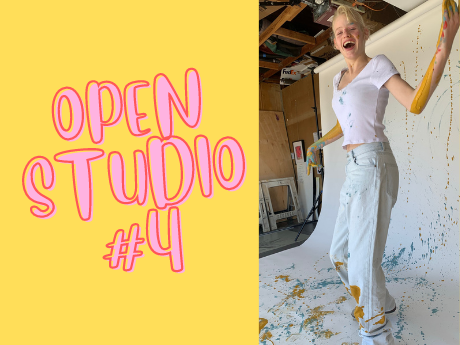 OPEN STUDIO #4
Friday 12-10 and Saturday 12-11
From 9 am to 4:30 pm
Rainbow Studio
20081 Cove Circle
92646 - Huntington Beach (CA)
You don't need to make any reservation, just walk in. If you need info you can call or text to Carlo (949) 293-6328
Clara is a painter, an artist, and a model. She had a prenatal stroke and can't write, read or speak but understands three languages.
Clara is 15 years old. Are you ready to discover Clara's world?
Come and visit Clara's studio, to understand more about her art and her life.
You will be able to have a chat with Clara and her family, watch Clara during her creative process, and purchase one of her artworks!
To know more about Clara's click here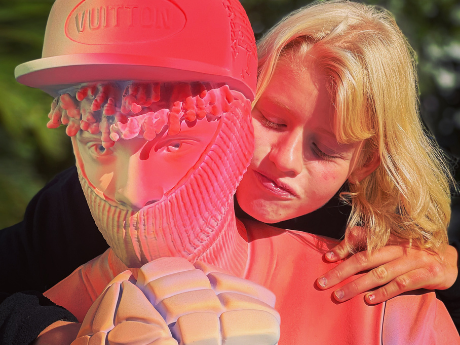 - Louis Vuitton is hosting Clara's first US exhibition during Art Basel, the most important Art Show in the world, a Miami.
- More than 600 original artworks sold worldwide
- In 3 years Clara had exhibited in 3 continents with more than 30 artshows.
- Featured in Forbes, Grazia, Sky TV, FDA, Arts Life and some of the most cool Italian media channels.
- Two books launched inspired in Clara's life and art. "Voce su tela" and "The incredible, unbelievable, unstoppable Clara!"
- The theather show "Painted Words" that through Clara's life talks about inclusion and diversity